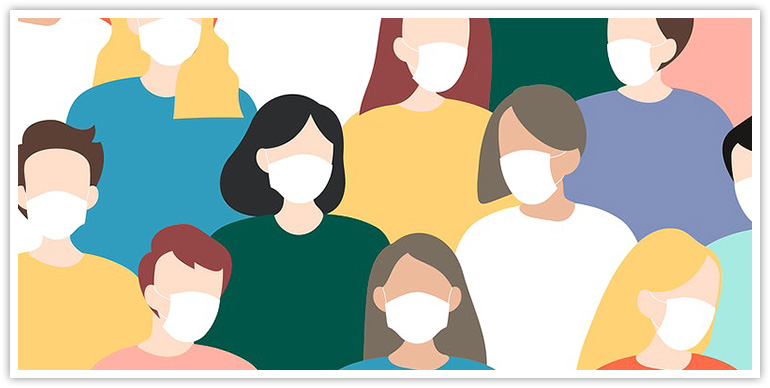 Adapting to a changing world
In these uncertain times, it's even more critical for companies like ours to continue providing essential food products to our local communities. We take our role and responsibility of being part of this critical infrastructure seriously, and our operations will continue to be up and running so that we may continue to provide a strong food supply.
V & V Supremo Foods, Inc. has been focused on COVID-19 since February when it formed a company coronavirus task force. Protecting our team members and customers is our top priority and for this reason our task force has implemented numerous safety and pay measures during this challenging and unprecedented time.
To date, V & V Supremo Foods, Inc. has adopted the following safety measures, health protocols and worker benefits at all our plant locations to help mitigate the spread of COVID-19 to protect our employees and customer:
Implementation of protective face coverings before the CDC recommended them and now requires their use in all plants for all team members and guests.
Limiting non-essential visitors to our plants and requiring a health survey before being permitted to enter.
Requiring outside vendors to wear personal protective equipment before entering our plants-rubber/latex gloves and face coverings.
Requiring team members to sanitize their hands upon entry to any of our plant locations.
Educating team members with regular communications about COVID-19 and the importance of keeping their workplace clean, washing hands frequently and to seek medical attention if they develop any related symptoms.
Educating team members on practicing social distancing while at work and outside of work.
Increased sanitation and disinfection effort, including whole plant deep cleaning.
Dedicated janitorial staff to continuously clean all areas of the plant.
Promoting physical/social distancing by staggering shift start times, shifts and breaks, and increasing spacing in break areas and locker rooms.
Providing telecommuting to non-essential plant personnel, decreasing the foot traffic in our plants.
Hiring of additional production staffing in early March to maintain operations and normal work schedules in the event of reduced staffing due to possible absenteeism.
Implementation of a call-in questionnaire and requiring sick team members to stay home.
Relaxing attendance policies so people don't come to work sick.
Affected team members will continue to be compensated up to 14 days, should it become necessary for them to be off work.
During reduced production days, provide additional training or compensate employees up to 40 hours of pay to make them whole for the week.
Hold virtual meetings as another form of physical/social distancing.
To support our team members who continue to show the utmost dedication, we are providing gift cards and food to say thank you.
Conduct Benefit Open Enrollment meeting through a third-party call center Benefit Coach.
All these actions complement the extensive safety measures in place at all our plant locations and are always our top priority to us to main an extremely hygienic and sanitary environment.
Caring for our community has been a large part of our core values and foundation of our Company. To assist with the growing need for food during this Pandemic, V & V Supremo Foods, Inc. have donated thousands of pounds of cheese and meat products to the Pilsen Food Pantry in Chicago as well to all our team members.
We have built a lot of flexibility and accountability into our overall COVID-19 response process and will continue to learn along the way and adjust as needed to ensure the safety and security of our team members, customers and products.