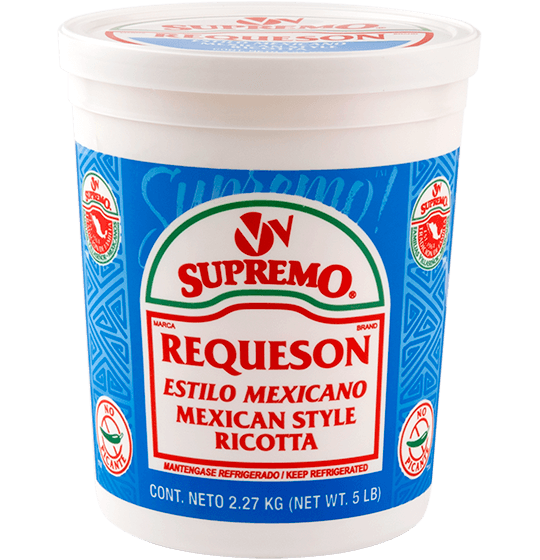 Requeson (Ricotta)
from V&V SUPREMO®
QUALITY ATTRIBUTES:
Made with 100% grade "A" whole pasteurized cow's milk
Low in fat and calories
Lactose-free
FLAVOR PROFILE:
Mild, slightly sweet milky flavor.
CHARACTER & TEXTURE:
Smooth and spreadable, with very fine curds.
SUGGESTED APPLICATIONS:
Add herbs, roasted garlic and peppers for taco filling. Use for stuffing pasta shells and lasagna. Sweeten and use for baking and desserts.
BACKGROUND:
A traditional whey cheese made from cow's milk, similar to ricotta-perfect for savory and sweet recipes.
All of our products are made in the United States.
Find Store Now!