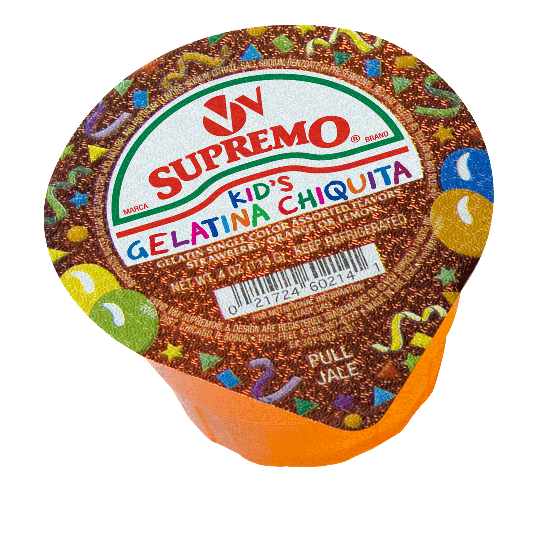 Single Color Gelatin
from V&V SUPREMO®
FLAVOR PROFILE:
Sweet, creamy and fruity.
CHARACTER & TEXTURE:

Soft and smooth creamy texture with fresh fruit flavor.
SUGGESTED APPLICATIONS:
Consume as is- include on dessert trays.
BACKGROUND:

One of México's passions-gelatin desserts in an array of fruit flavors and bright colors. These refreshing treats come in single flavors, multiple layered flavors, and creamy parfait style.
All of our products are made in the United States.
Find Store Now!