From a Humble Start: the beginning of V&V Supremo®
Originally from Michoacán, Mexico; Gilberto Villaseñor Sr. and Ignacio Villaseñor had the dream to go into business and serve the Mexican immigrant community of Chicago.  With only five hundred dollars that Gilberto Sr. had saved from various labors while boarding with Ignacio, they tried their hand at producing Mexican candies.
However, in 1964, the Villaseñor Founders made a decision to change direction, and realized their true calling. They wanted to fill a void that existed in their community, producing fresh farmer's cheese  in the traditional style of Central Mexico called Queso Fresco: and so V&V Supremo was born.
Immigrants from central Mexico who populated Chicago at that time longed for the hand-crafted Queso Fresco of their youth.  A dedication to authentic culinary traditions resulted in a product that sold faster than it could be produced and that would become well-loved by American consumers from all backgrounds.  Although V&V Supremo®'s product history began in Mexico, the United States of America provided the platform where the hard-work of their founders could result in great success that was only possible in the United States.
The historic Back-of-the-Yards neighborhood on Chicago's south side was the original location of V&V Supremo®'s modest beginnings. Operations quickly moved to the Mexican-American neighborhood of Pilsen near the bustling South Water Market, which brought in retailers and restaurateurs from all over the Midwest.  As the company grew, so did the product offerings. V&V Supremo®  started with a single authentic Mexican-style cheese. Currently offerings include a full line of cheeses, dairy, and meat products servicing the retail, foodservice, and industrial communities.
Today the legacy continues with the second-generation. Gilberto Villaseñor II and Philip Villaseñor are the driving forces behind the company. They maintain the important legacy of core values, while introducing a steady stream of innovations through state-of-the-art technology, and progressive business practices.  V&V Supremo®   is now one of the oldest continuously family-owned businesses of its kind in the United States, and they proudly carry-on with that tradition. V&V Supremo® continues to preserve and share delicious traditions of the Mexican American Kitchen as well as cuisines of the world, one dish at a time.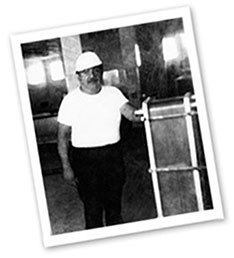 Today, their authentic and creative recipes are served up on Facebook, YouTube, or the V&V Supremo®  website. Whether you melt it. Crumble it. Sprinkle it. Spread it. Or Grate it. You'll nail it every time. Flavor, texture, appearance, and the irresistible aroma of their seasonings ensures that the consumer experience always comes first.  Over 50 years later; the legacy and passion for quality, consistency, and respect for culinary tradition that began with the company founding fathers endures with the next generation.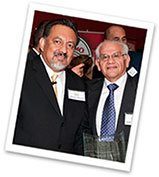 The V&V letters represent the Villaseñor & Villaseñor legacy. As Philip and Gilberto always say,  "We are proud of our products and guarantee our quality with our family name. From our Family to yours, V&V Supremo is that special touch for mealtime Wow."