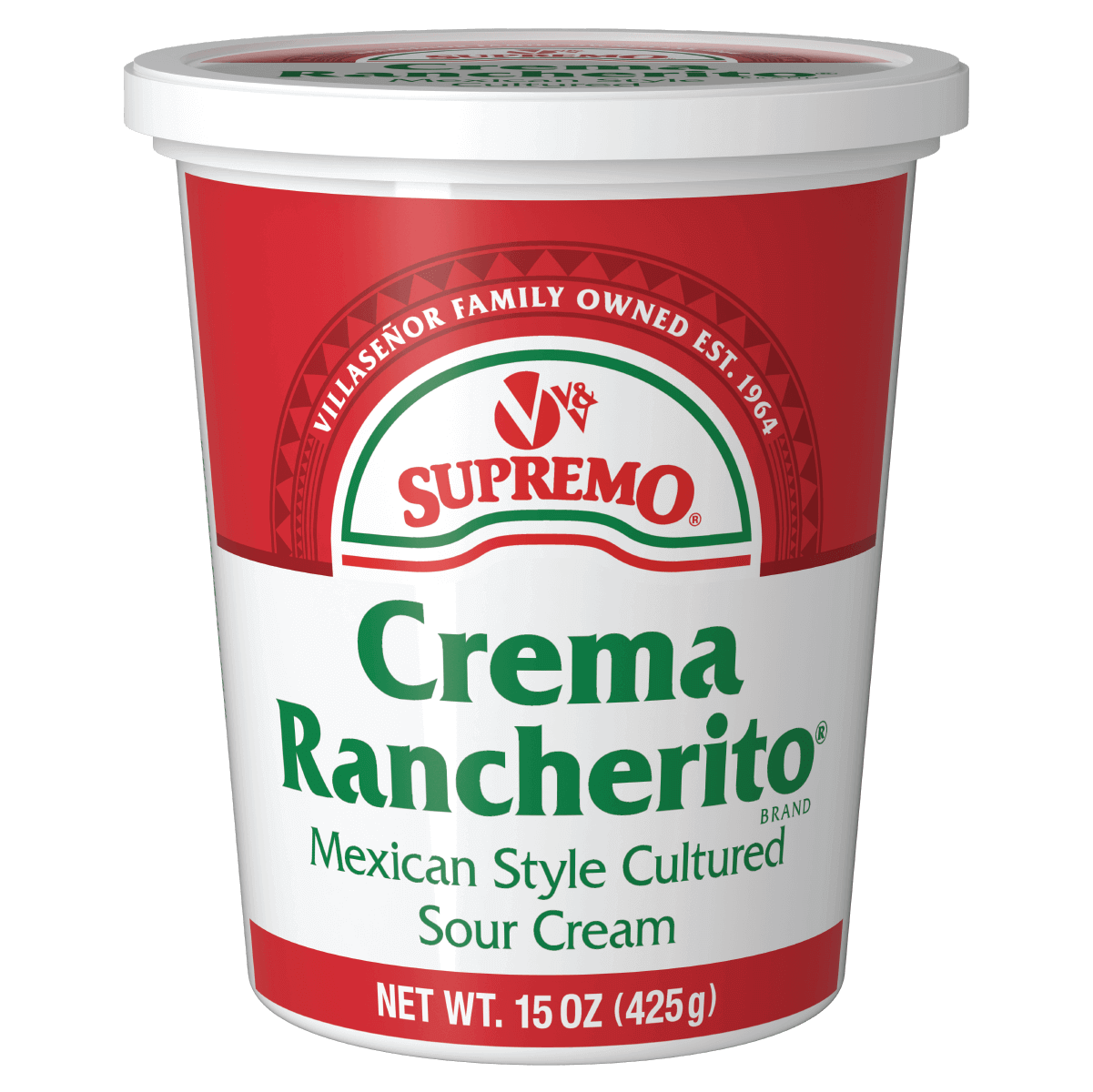 Crema Rancherito®
Mexican Sour Cream
from V&V SUPREMO®
QUALITY ATTRIBUTES:
Made with 100% pasteurized whole cow milk, grade "A"
High butterfat
rBGH artificial hormone-free
Does not curdle when heated
Made in small artisanal batches
FLAVOR PROFILE:
Our most luxurious crema, with high butterfat, ultra-rich flavor, a slight tang and a thicker consistency.
BODY AND TEXTURE:
Thicker in body than our Crema Supremo, still pourable when shaken or stirred.
RECOMMENDED USES:
Traditional garnish for tacos, sopes, and enchiladas. Perfect enhancer for soups, sauces and baked potatoes. Also delicious in salad dressing, desserts and baked goods. Can also be whipped like heavy cream for both sweet and savory recipes.
BACKGROUND:
All the attributes of true traditional Mexican crema, with the added benefits of a rich crème fraiche. Full butterfat flavor with a hint of tang from natural cultures. Inspired from the countryside of Michoacan, Mexico.