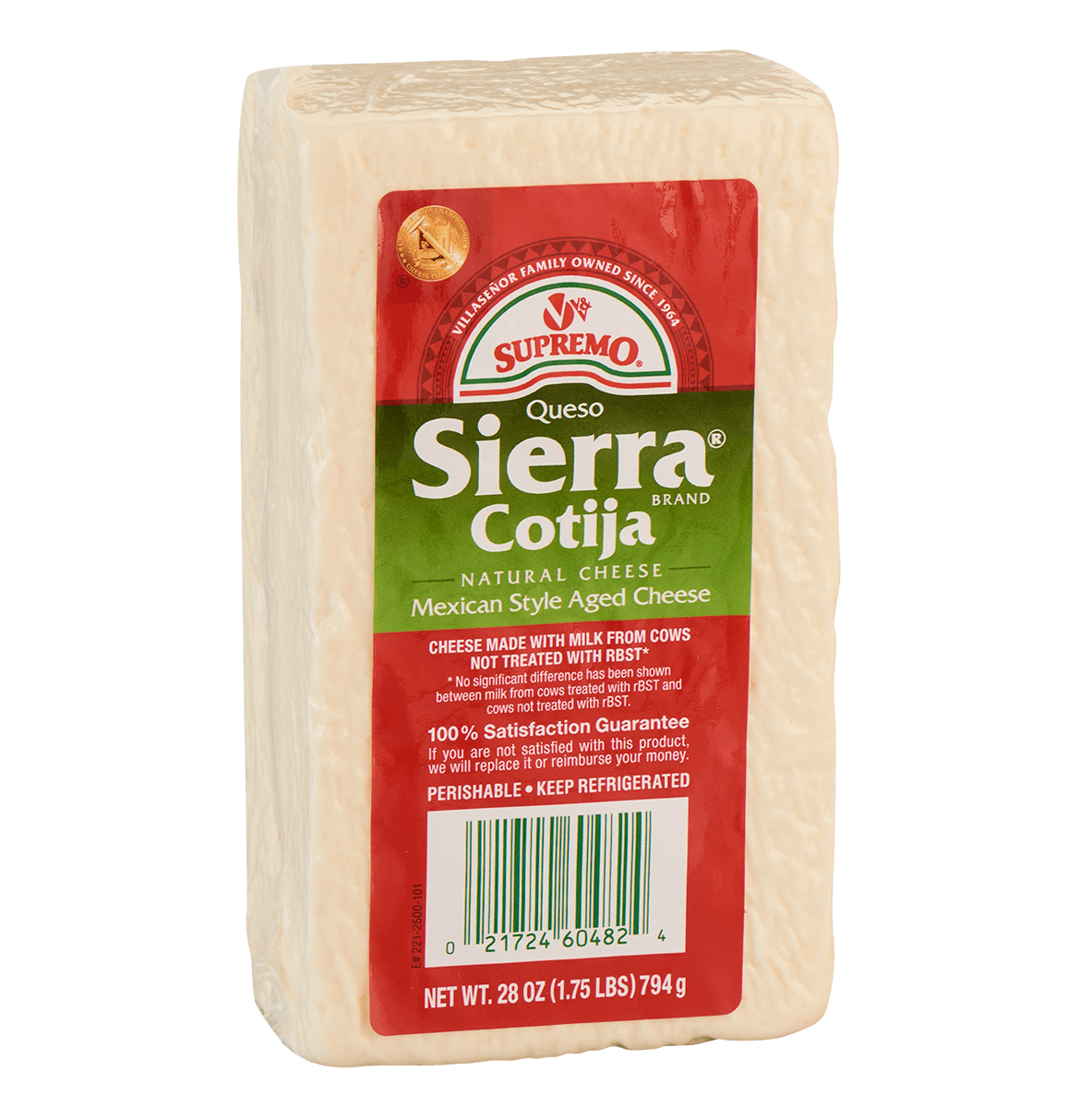 Sierra® Brand
Cotija Cheese
from V&V SUPREMO®
Block
QUALITY ATTRIBUTES:
Made with 100% grade "A" whole pasteurized cow's milk
rBGH artificial hormone free
Additive and preservative free
Artificial and processed ingredient free
FLAVOR PROFILE:
Bold, sharp, rich and full.
CHARACTER AND TEXTURE:
Small block form, perfect for grating to your preference.
SUGGESTED APPLICATIONS:
Cotija is great with salads, soups, grilled corn on the cob, pizzas, pastas, cooked vegetables.
BACKGROUND
Cotija cheese is originally from the town of Cotija in Michoacan, Mexico, this firm, full flavored, bold cheese is becoming more popular by the minute in the U.S. Sometimes called the "parmesan of Mexico", Cotija cheese can be shaken over any dish for an unparalleled flavor boost. We craft our unique Cotija cheese with whole milk and no processed ingredients, resulting in the traditional bold flavor with rich dairy notes.
All of our products are made in the United States.