¿Eres Fan de nuestro Queso Fresco Tamaño Botanero?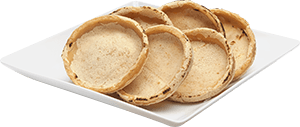 DEMONSTRALO and you will be able to harvest 1 month of provisions of your favorite
V & V SUPREMO® Fresh Cheese Size Botanero
Cómo participar:
Todos los participantes recibirán una mochila de V&V Supremo®! **Envío incluido.
Buena suerte Familia V&V Supremo®
Localizador de tiendas
Encuentra nuestros productos
en tu tienda más cercana

¡Encuentra una tienda ahora!
Disponible en
Encuentra nuestros productos
en tu tienda más cercana